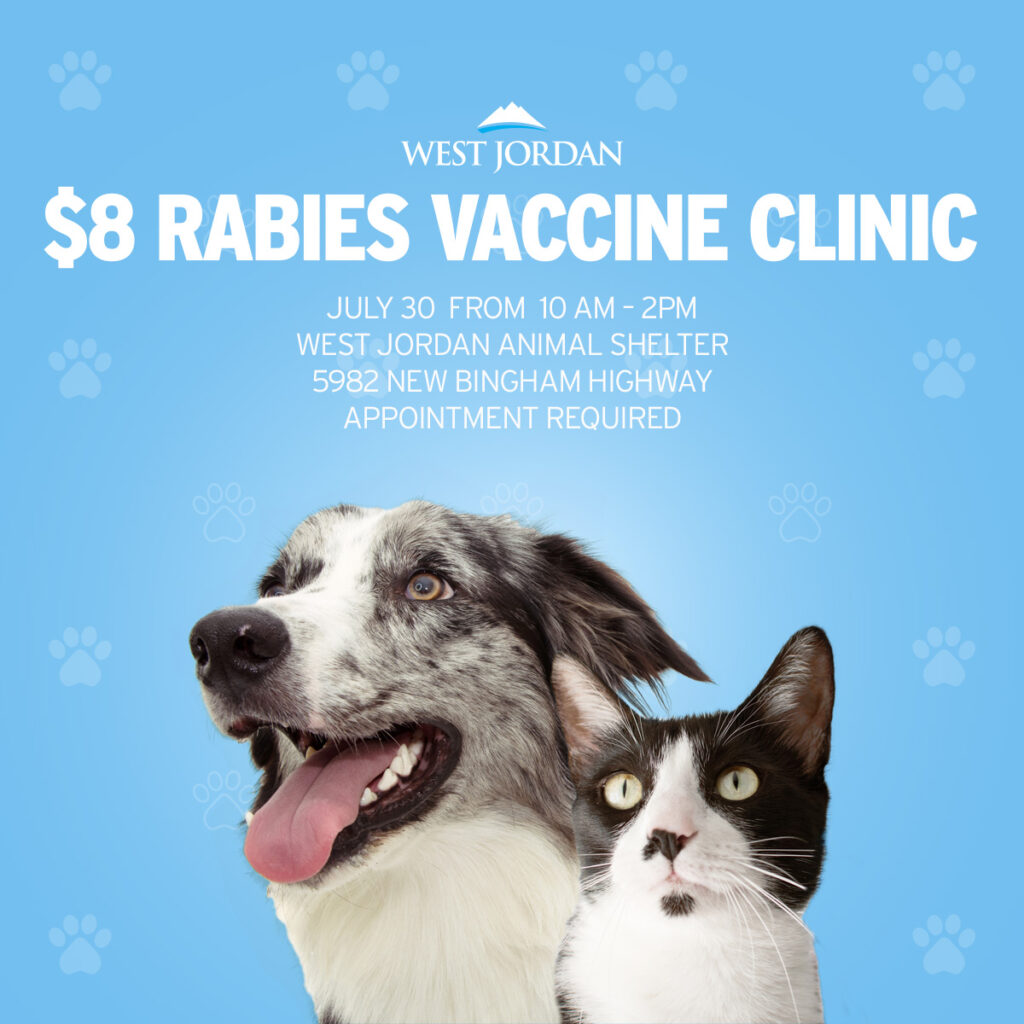 West Jordan Animal Services is offering an $8 Rabies Clinic
When: July 30, 10 AM – 2 PM (with a 30 minute break between 12 – 12:30 PM)
Where: West Jordan Animal Shelter 5982 New Bingham Hwy
Please read through all the requirements before registering your pet(s).
Only dogs and cats who are at least 4 months of age will be accepted.
Cats must be in a secure carrier (one cat per carrier).
Dogs must be on a leash.
All animals must be healthy, not pregnant, and able to be safely handled
For a three year rabies vaccine, you must bring written proof of a prior rabies vaccination. Rabies tags alone will not be accepted as proof because no vaccine expiration date is provided on a tag.  If no proof of a prior rabies vaccine is provided, the new rabies vaccine will be considered a one-year vaccine.
This event is for West Jordan Residents only.
Appointment is required, register below.
Schedule an Appointment:
4 animals per form, if you have more than four animals you will need to fill out a separate registration form. To register, click the sign-up graphic below or click here.