Green Waste in West Jordan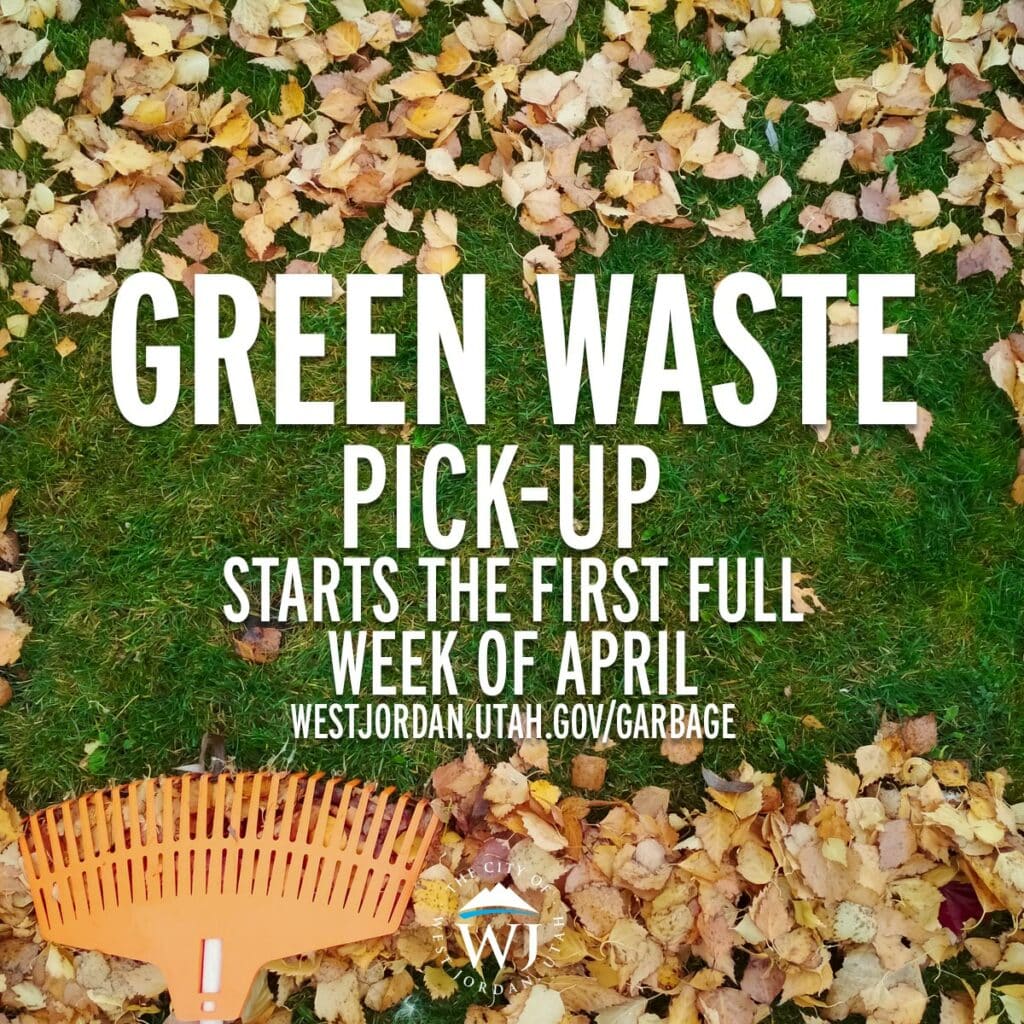 The city's green waste program runs the FIRST full week in April through the LAST full week in November. This year (2023), those dates fall on the week of April 2nd through the week of November 19th.
What is Green Waste?
Green waste is any organic material from gardens, parks, and households. This includes grass clippings, leaves, weeds, branches, and other yard trimmings. When these items are left to waste in yards they can be the perfect attraction for pests and rodents.
Green Waste Pick-up in West Jordan
The City of West Jordan provides a green waste pick-up service April – November on a weekly basis. Residents are required to place their green waste cans on their regular trash pick up day and leave it by the curb. The collected green waste is then taken to the Trans-Jordan Landfill.
What is accepted?
Items such as twigs and branches, leaves, flowers, and glass clippings are accepted.
Do not bag any items
Do not put dirt, sod, cardboard, garbage, debris, concrete, rocks, or plastic bags in the container.
Do not overload – the lid of the container must close completely.
If you would like to request a green waste can, if your green waste can was missed, or if you have more questions about green waste pick-up, call our West Jordan Public Works Department: 801-569-5700.