Wet Weather Impacts in West Jordan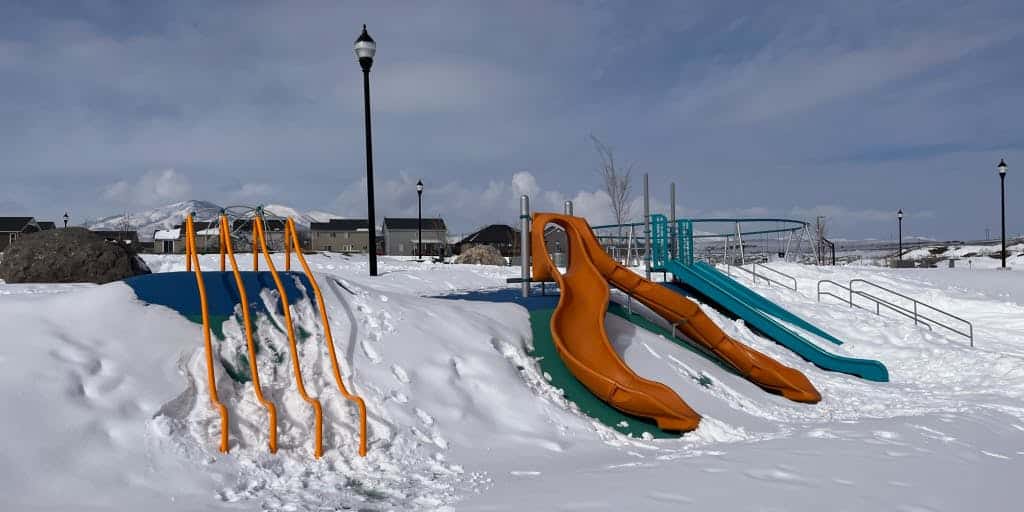 It's no surprise that it has been a record-breaking year for Utah's snowpack. This year's statewide snowpack has the largest amount of snow-water equivalent since the winter of 1952. All that snow is providing some much-needed relief for Utah's water supply.
Should I anticipate flooding in West Jordan this spring?
Experts do not anticipate that West Jordan will suffer from the flooding issues anticipated on the east side of the valley. It is possible that homeowners may have some shallow nuisance flooding, due to things like clogged or improperly installed downspouts, overly wet foundations, window gaps, and below ground entrances.
There are steps you can take on your property to avoid potential flooding complications.
Inspect and clean the gutters on your home
Keep storm drains on your street clear of debris
Do not place trash or debris in ditches, creeks, or washes
Ensure landscaping and grading slopes away from your home
Flood damage from water entering from outside the home, is not typically covered by standard homeowner insurance policies. Flooding can occur from storms, over-saturated ground, or even runoff from your own back yard. You can purchase a separate flood insurance policy through the National Flood Insurance Program.
If you notice any pooling or flooding in the area, please call the City at 801-569-5700. The City has on call employees and several pallets of sandbags prepared for deployment should an emergency arise.
As flooding is not anticipated, Salt Lake County is not distributing sandbags in the City. However, residents who have experienced nuisance flooding in the past may fill sandbags for personal use at the County's Public Works Division at 604 West 6960 South, from 8 a.m. to 6 p.m. daily.
How does this weather impact city park openings?
The unseasonable weather is also impacting city park openings and recreation. West Jordan parks typically open on April 1st, meaning bathrooms, drinking fountains, and athletic fields are available for use.
With the below-freezing temperatures in the long-range forecast, property supervisors will not turn on the water for the bathrooms and drinking fountains until the conditions allow. Portable restrooms will be available at Veterans Memorial Park (1985 W. 7800 S.), Constitution Park (3200 W. 7000 S.), and Ron Wood Park (5900 W. New Bingham Hwy.) in the meantime.
Parents should check with their recreation league representatives to see how this might affect play.
With all this snow, will West Jordan residents still be asked to save and conserve water this summer?
You may think this abundance of wet weather may get Utah out of its drought, but we don't know when another wet year like this will come along. State officials say we still need to unite focus on reducing and conserving our water usage.
By continuing to conserve and finding new ways to stretch the supply, we'll become more drought resilient as a state. Learn more about conservation and snowpack at water.utah.gov/snowpack .
Resources available to residents
Find more information about water in Utah here – read more about snow removal in West Jordan here.