Wait to Water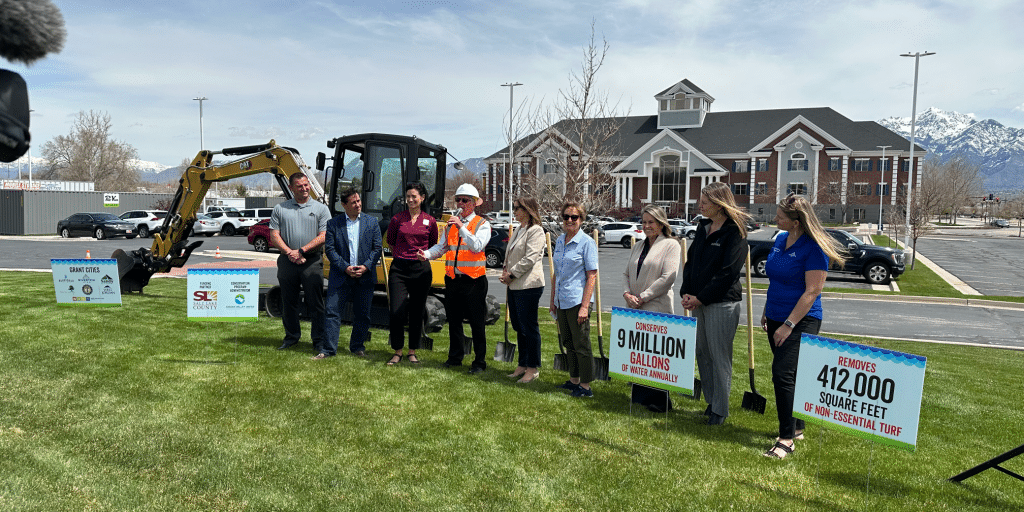 Rising temperatures may have you thinking it's time to turn on your sprinkler system – but it's still too early. How to know the right time to start watering your yard and what the City is doing to cut down on its water usage.
Wait to Water
After a very wet winter, it's essential to wait a bit before watering your lawn again. This is because the soil may still be saturated with water, and adding more water too soon can lead to overwatering and root rot. The Jordan Valley Water Conservancy District is recommending residents wait to water until after Mother's Day due to high soil moisture. You can test whether your lawn needs water by taking a garden trowel and digging a small hole about six inches deep. If the soil is still damp, wait a few days and check again.
Watering too often or too little can lead to problems like shallow root growth, weed growth, fungal diseases, and a higher water bill. Save water, save money and hold off on watering for now.
West Jordan and Water Efficient Landscaping
Salt Lake County Mayor Jenny Wilson announced last week $1.1 million in turf conversion grants for seven cities across the Salt Lake Valley, including West Jordan. Using funds from the American Rescue Plan (ARPA), post-performance grants will be distributed to 21 approved projects across seven cities to support conversion of turf on municipal property to water efficient landscaping.
In total, the projects of the participating cities will remove 412,000 square feet of non-functional turf, saving 9 million gallons of water annually. The effort is part of a collaboration with Salt Lake County, Jordan Valley Water Conservancy District, and the Utah League of Cities and Towns to supply resources to support water conservation.
"We wouldn't ask our residents to do something the city isn't willing to do, as well, so we're starting at our own house," said West Jordan Mayor Dirk Burton, who climbed into a mini excavator to begin the turf conversion project at West Jordan City Hall. "If enough people do these little things, it makes a big difference."