Bail Schedule for Bailable Offenses Only
If you have been charged with speeding, moving, driver's license, seatbelt, parking or open container violations, disorderly conduct, or animal control you may take care of your citation by paying the bail amount associated with the offense online.
To view the full list of violations and fees associated, please visit the State of Utah Uniform Fine Schedule.
If the charge is not listed or you'd like to explain your case informally, call the court at 801-256-2290 to schedule an arraignment or hearing.
Small Claims Court
The West Jordan Justice Court only has jurisdiction to hear a Small Claims case if the defendant resides in the City of West Jordan or the debt was incurred in the City of West Jordan.
For all small claim forms and instructions, go to www.utcourts.gov/howto/smallclaims/
Fees for filing an affidavit are calculated by the amount of judgment being sought.
Small Claims Fees
| | |
| --- | --- |
| amount of judgment | Court Fee |
| $0 – $2,000 | $60 |
| $2,001 – $7,500 | $100 |
| $7,501 – $15,000 | $185 |
Counter Affidavit
| | |
| --- | --- |
| amount of judgment | Court Fee |
| $0 – $2,000 | $50 |
| $2,001 – $7,500 | $70 |
| $7,501 – $15,000 | $120 |
Garnishment
$50
Appeal (Trial De Novo)
$10 to justice court
$240 to district court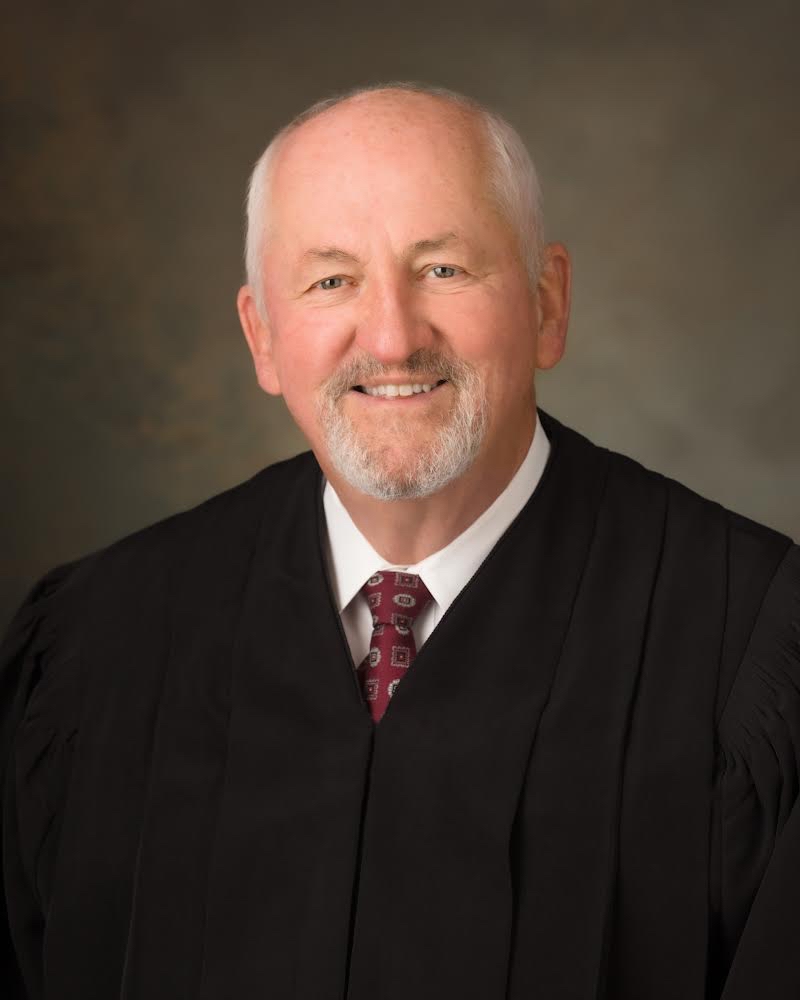 Judge Ronald E. Kunz
Judge Ronald E. Kunz was appointed as the West Jordan Justice Court Judge in April 1990. As a resident of West Jordan, he has been actively involved in various civic and community service organizations. Judge Kunz earned a Juris Doctorate degree from the University of Utah College of Law in 1979.
Prior to his judicial appointment, he worked as a general law practitioner for 11 years handling a wide variety of cases before various levels of state and federal courts. Judge Kunz served as a contract legal defender for the Third Circuit Court and the City of West Jordan. He also served as the attorney for the towns of Woodruff and Kamas during the early years of his practice.
Judge Kunz has served on two different Judicial Council Committees to help improve the state's trial by jury system. Under his direction, the West Jordan Justice Court has proactively implemented domestic violence programs that have resulted with Judge Kunz receiving the 2006 "Freedom Award" from the Salt Lake Area Domestic Violence Coalition and being named the 2008 "Advocate of the Year" by the Utah Domestic Violence Council.​
Court Frequently Asked Questions
If you have received a citation, you must wait no less than 5 days nor more than 14 days after the issuance of the citation to contact the Court.
If your citation does not require a Mandatory Court Appearance:
If you have received a citation for a traffic violation in West Jordan and your traffic violation is a non-mandatory appearance and you choose not to dispute the citation, you can simply pay the bail amount. (See bail schedule listing) You may pay by check, money order, credit card (Visa or MasterCard) in person, via the mail, or you can pay online.

If you would like to pay by cash or you want to set up a payment schedule, you must come to the court during regular business hours. Court hours are 8:00 a.m. to 5:00 p.m. Monday through Friday. If you would like to dispute your citation, you may schedule a hearing before the City Prosecutor by calling the court at 801-256-2290.
In Utah, violators who receive a citation for a minor traffic offense may have their violation heard informally before a City Prosecutor. Individuals who cannot come to an agreement with the City Prosecutor still reserve the right to have the matter set for trial before the Judge.
If your citation or case requires a Mandatory Court Appearance
You must contact the Court to find out your date and time to appear before the Judge. At the arraignment, you will be notified of the charge(s) brought against you, the location, the date and time at which the crimes allegedly occurred. You may enter a plea of guilty, not guilty or no contest at this time. A video presentation explaining your Constitutional rights will be played. A waiver of Constitutional Rights Form is also available for you to read.
For legal advice concerning your case, you must consult an attorney. Neither the Court nor the clerks or the City Attorney may provide legal assistance.
Utah State Bar – Lawyer Locator