Fire Department FAQ
How can I schedule a tour at West Jordan Fire Department?
West Jordan has four fire stations. All can be toured. Station tours are a valuable way of providing service to the community. Tours are scheduled on a first-come-first-served basis. Every effort will be made to meet our appointments, but emergency calls are our priority and may disrupt the tour.
​Station tours can be scheduled by calling 801-260-7300 during business hours or submit the email form below. Below are the station locations and tour schedules for each.
West Jordan Fire Station #52
7950 S. Redwood Rd.
1st week, Tuesday, 10 a.m. to 12 p.m. or 2 p.m. to 7 p.m.
West Jordan Fire Station #54
9351 S. Hawley Park Rd. (5595 West)
2nd week, Wednesday, 2 p.m. to 7 p.m.
West Jordan Fire Station #55
7750 S. 6400 West
3rd week, Thursday, 2 p.m. to 7 p.m.
West Jordan Fire Headquarters/Station #53
7602 S. Jordan Landing Blvd.
4th week, Wednesday, 10 a.m. to 12 p.m. or 2 p.m. to 7 p.m.
How can I request a Phase I Environmental Site Assessment?
Complete and submit a Records Request form
When can I shoot off fireworks?
Fireworks may be discharged July 2-5, July 22-25, December 31 and for Chinese New Year January 31 – February 1 in non-restricted areas. Personal fireworks are not allowed in city parks.
How do I get more information on a fire Investigation?
The purpose of the West Jordan Fire Investigations Team is to conduct post-fire inquiries into the origin and cause of fires within our jurisdiction. If you would like more information about our fire investigations team or need to speak with someone about an open case, please call 801.260.7300.
Can I have a fire in my backyard?
An open pit cooking fire is allowed as long as it is located 25′ from any building, fence, deck or anything that will burn. A source of water should be at hand to put out the fire, and the fire should not be left unattended. It is unlawful to burn leaves, tree limbs, or rubbish in your cooking pit. You are also responsible for the smoke produced by the fire. Please be considerate of your neighbors.
Can I ride along with the fire department?
While we appreciate the public interest in the work we do, we do not allow the general public to ride along. Because of issues related to limited space, patient confidentiality, and potential exposure to biological hazards, riders are limited to EMT and paramedic students through prearranged programs.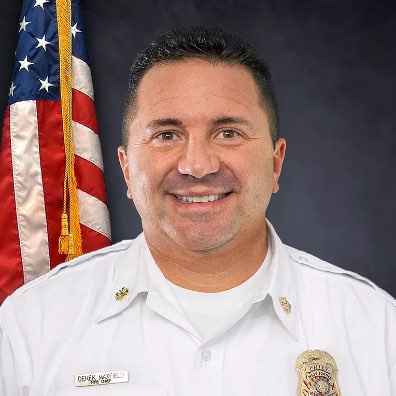 Derek Maxfield
Fire Chief
West Jordan, Utah