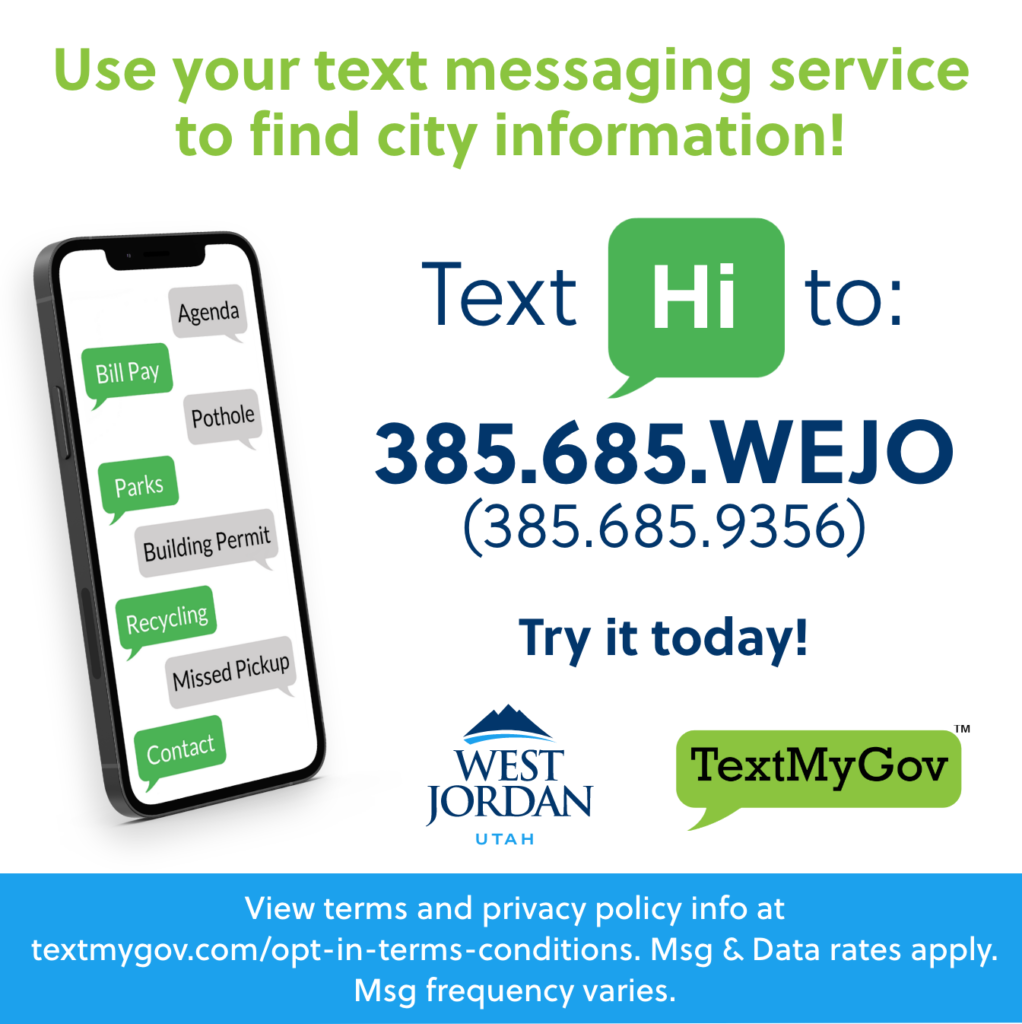 Text Us for Answers
Did you know you can text us your questions? Yes, now you can get answers any time, without waiting for City Hall hours. Additionally, no special app is required.
Here's how it works:
1
Use your mobile phone
Create a text with your question/request and send it to 385-685-WEJO (385-685-9356). You can use keywords such as pay utilities, office hours, or report.
2
Receive a response
TextMyGov's smart texting technology identifies keywords to instantly provide a response.
3
Engage with TextMyGov until finished
Depending on what you are trying to accomplish, TextMyGov can provide various types of responses. Whether you need a quick answer, a link to content on the West Jordan website, TextMyGov can provide it. You can even upload a picture when reporting an issue to the city.
Try it out now by texting "Hi": 385-685-WEJO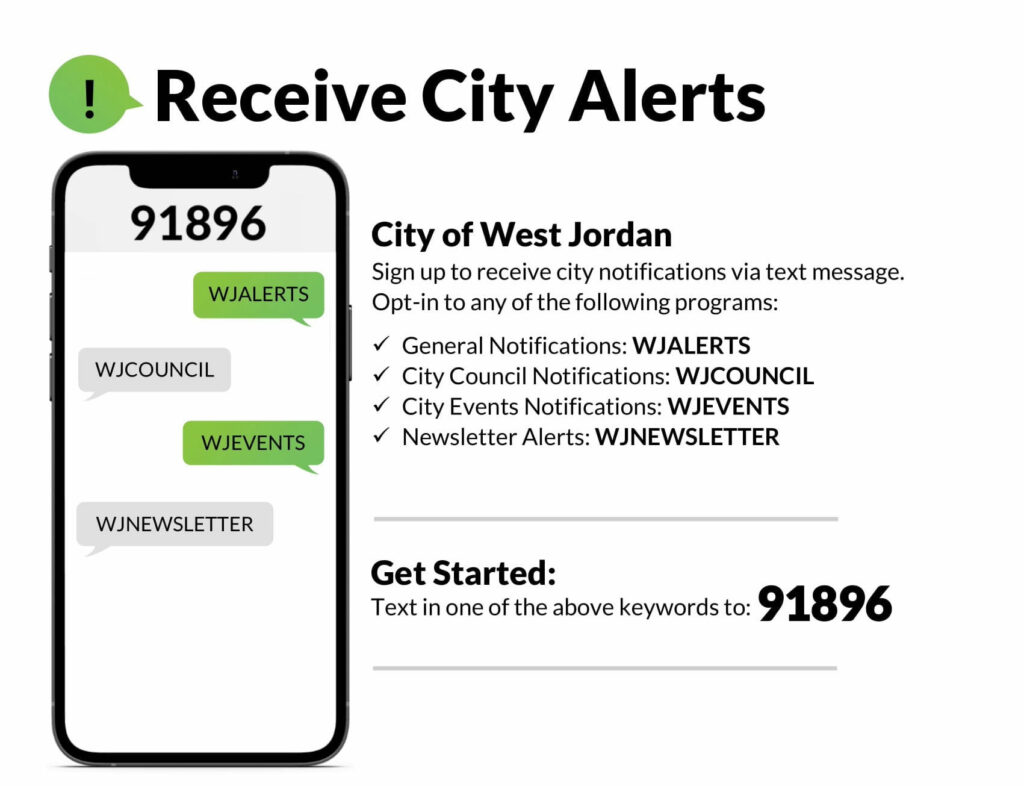 Receive City Text Message Notifications!
Joining a Group:
Interested in getting local updates regarding events, council meetings, and general information? Sign up to receive city notifications via text message. Opt-in to any of the following programs:
General Notifications: WJALERTS
City Council Notifications: WJCOUNCIL
City Events Notifications: WJEVENTS
Newsletter Alerts: WJNEWSLETTER
Get started by texting one of the above keywords to: 91896.
What to Expect:
After the initial keyword is sent, you will receive a confirmation message asking you to reply YES to verify opt-in.
Message frequency varies
Message and data rates apply. Check with your carrier for more details.
How to Opt-Out
Text STOP at any time to remove yourself from the notification list.