West Jordan Stampede Rodeo Royalty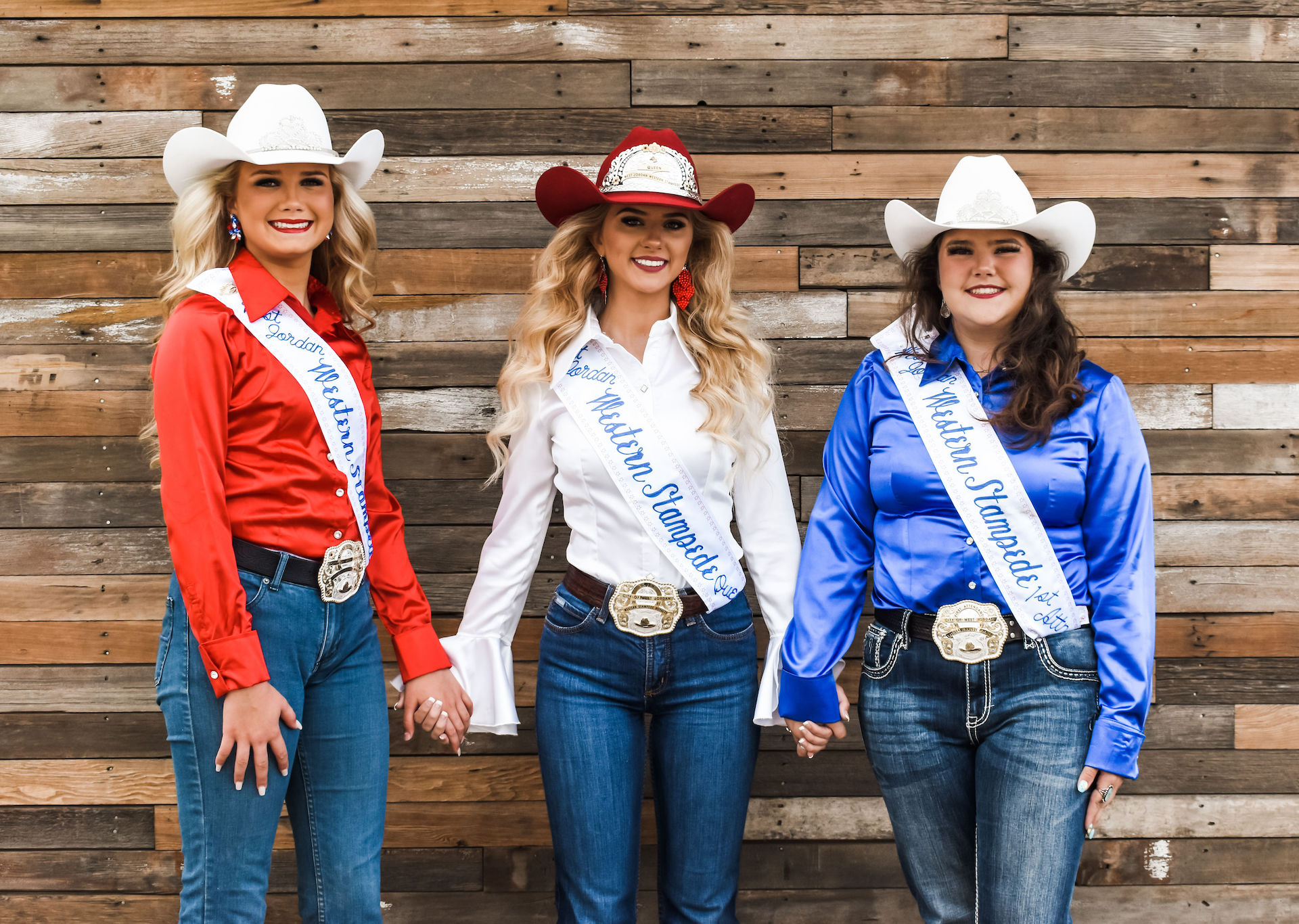 Morgan Ivie said there isn't one word to explain how she felt when her name was called as the Western Stampede's new Rodeo Royalty Queen.
"I was so shocked," Ivie explained. "All the other girls did so amazing, I was happy, I was excited. All I could think was how fun it's going to be this summer to be with my first and second attendants."
Along with Ivie, two other young women will be representing the City's rodeo this summer. Rylei Voorhees was named 1st attendant and Piper Maxwell was named 2nd attendant.
For almost all the contestants, this was not their first rodeo. Ivie has been named queen in the past, as well as competed in Rodeo Royalty for more than a decade. But this win is a major accomplishment for the 15-year-old.
"I grew up Rodeo Queening," Ivie said. "I've been through various royalties, but this is my very first PRCA title. This is very exciting for me and I'm excited to see where it takes me."
Ivie comes from a family of Rodeo Queens, she has three older sisters who have competed and won in other Rodeos. One of her sisters was crowned the Western Stampede Rodeo Queen nearly 10 years ago.
"I remember attending the Western Stampede Rodeo back in 2011," laughed Ivie. "I remember loving it, and my sister absolutely loved this rodeo and the city."
You will see Ivie and her horse Remmy, alongside Voorhees and Maxwell this summer. If you see them, stop them for a chat. These young women worked hard to earn these new titles.