UTA Bus Driver Recognized at Legislative Session for 4-Million Accident-Free Miles
The Amazing Milestone reached by a West Jordan Resident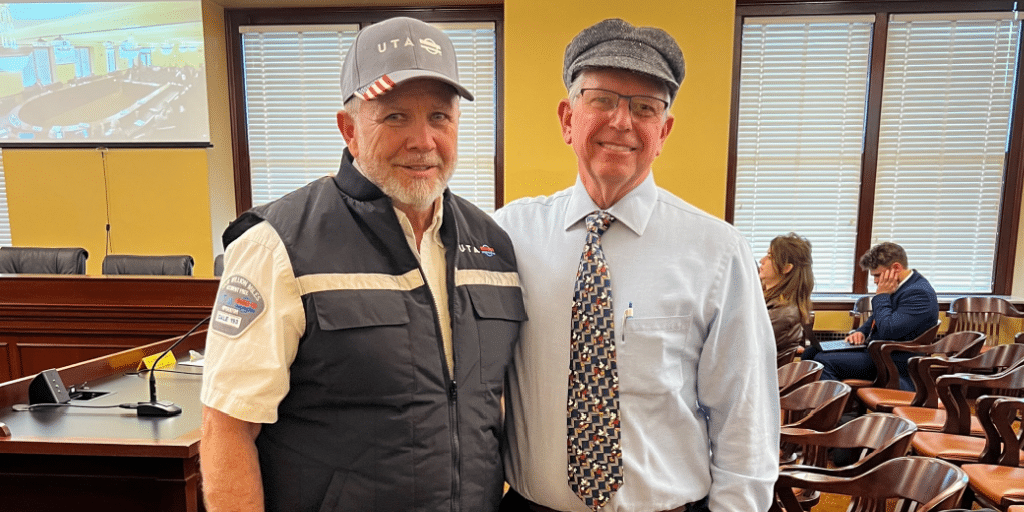 Dale Brady has worked for the Utah Transit Authority since April of 1976 when he was 22 years old. 47 years later, Dale has reached four-million miles, accident free. While the number itself is impressive, that number without any accidents, is extraordinary.
"This achievement isn't just unique to Utah, but also the U.S., and likely the galaxy," said UTA Executive Director Jay Fox.
Brady says his success lies in his fellow co-workers and wife, Cheryl.
"On the shift I'm doing now, I get up at 3 AM to do that. Guess who else gets up? When I'm talking about support in my life – Cheryl, for 46-plus years has gotten me up every morning," said Brady.
Brady says he also couldn't have done it without his team – specifically a fellow driver and friend, Art LeFevre. LeFevre passed away last year but was on track to receive the same award as Brady.
"When Art and I had achieved the three-million-mile mark, we started discussing the four-million-mile," said Brady.
Brady said he drove extra miles before LeFevre's passing so they could reach the milestone together. Though Art passed, he was still recognized along with Brady.
"On behalf of UTA and all of Utah – thank you Dale and thank you Art for safely moving citizens and visitors with care and with pride," said Fox.
When asked if Brady was going to try for 5-million miles, he explained it takes a bit of time.
"It takes 12 years to get a million miles, and I'm thinking of retiring in June," Brady laughed.