Why You Should Take Advantage of West Jordan's E-Waste + Shred Event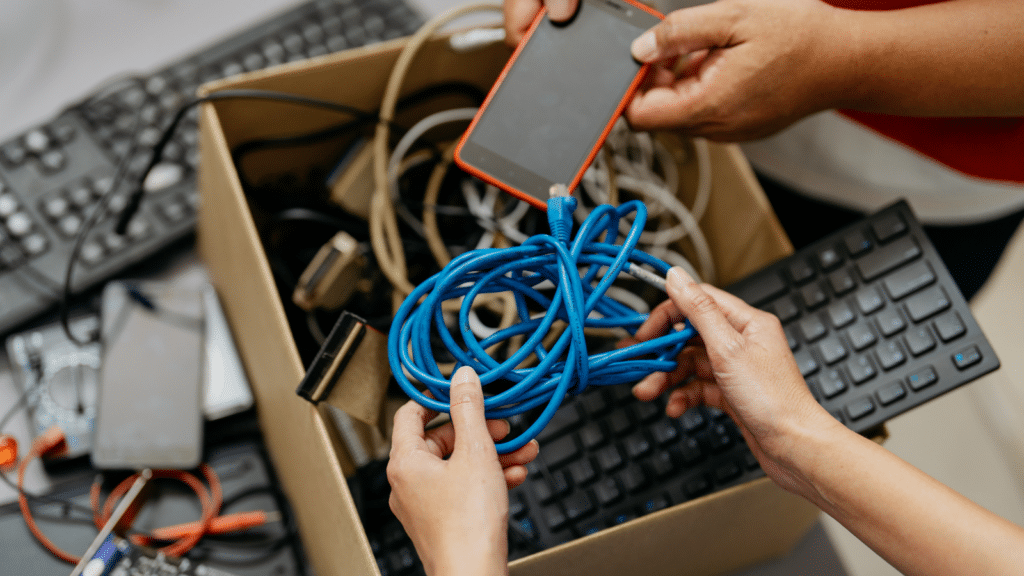 Recycling electronics not only plays a crucial role in preserving our planet but also protects our personal information from falling into the wrong hands.
Environmental Impact
Electronic waste is one of the fastest-growing waste streams globally. Improper disposal of electronics, such as dumping them in landfills or incinerating them, releases toxic chemicals and heavy metals into the air, water, and soil.
Recycling electronics allows us to recover valuable resources like precious metals, copper, and plastics, reducing the demand for new/unused materials.
Data Security
The alarming rise in cybercrimes and data breaches highlights the importance of safeguarding personal information. When you recycle electronics, it's not just about disposing of old gadgets responsibly; it's also about protecting your sensitive data from potential theft or misuse.
Many electronic devices, such as smartphones, tablets, computers, and even printers, store personal information like passwords, financial data, and contact details. Even after performing a factory reset, some data may remain accessible. When e-waste is mishandled, and the data is not securely wiped, there is a risk that personal information could end up in the hands of criminals, leading to identity theft, financial fraud, or blackmail.
E-Waste and Shred Event
Join us on August 5, 2023 from 10 AM – 12 PM at the West Jordan Public Works Department (7960 S 4000 W, West Jordan UT 84081). Residents can bring up to two 'Bankers Boxes' of paper for shredding and residential electronic waste. Documents will be shredded on site.
Items need to be drop-off ready. Paper needs to be loose, remove large binder clips, rubber bands, and binders. Bring proof of resident or city employment to participate. (driver's license, utility bill, or city ID badge)
Some acceptable items include:
Cell phones
Computers and keyboards
Hard drives (these can be shredded if they have been removed from the computer)
Stereos
Fax machines
iPods
MP3 players
DVD players
Laptops
Televisions, CRT monitors, cracked LCDs, batteries, lightbulbs, and printers are not accepted. Contact The Transjordan or Salt Lake Valley Landfill for information on disposing of these items.