Copper Hills High School Celebrates New Road Name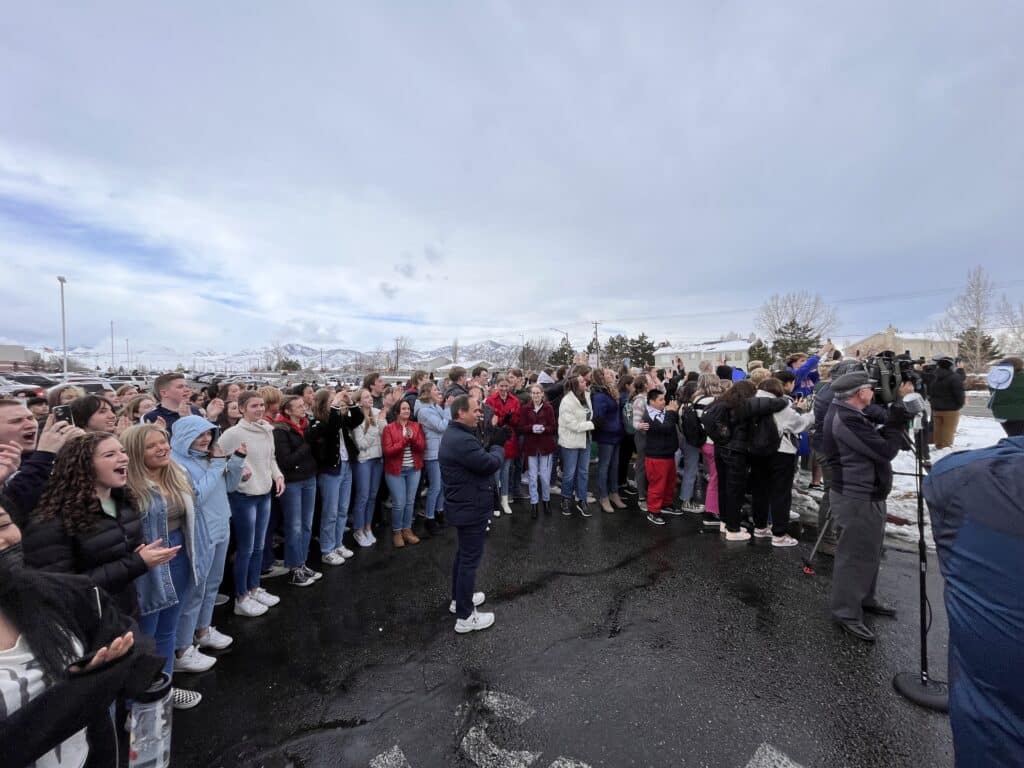 An old road with a new name leads to Copper Hills High School today. Students advocated for a name change of New Bingham Highway last year, as Bingham High is a rival school. That rivalry and a sense of pride is what brought the discussion to the West Jordan City Council. The Council gave its final approval – and today the students' efforts paid off.
A portion (7800 S to 5600 W) of what was once New Bingham Highway is now Copper Hills Parkway.
"Since 1995 we have driven on New Bingham Highway to get to this high school," said Copper Hills Principal, Bryan Veazie. "Now we have the privilege of driving Copper Hills Parkway!"
The school, along with community members, elected officials, and West Jordan city staff cheered as Salt Lake County crews unveiled the new name.
"This change effects zero resident addresses, only a few businesses who were in big support of this measure will see an address name change," said Council member David Pack. "Show up to your city council meetings. It makes a difference in your community."
History is still preserved in Old Bingham Highway, just south of Copper Hills Highschool. These streets were once a main corridor between the Copper mine and the city – the names reflected that purpose. Now the road reflects its new purpose, guiding students to a community – a place where they go to grow and learn.
"Many of you can't even vote yet," said West Jordan Mayor Dirk Burton. "And here you are making big changes in your community. Go Grizzlies!"