Teddy Bears and West Jordan Police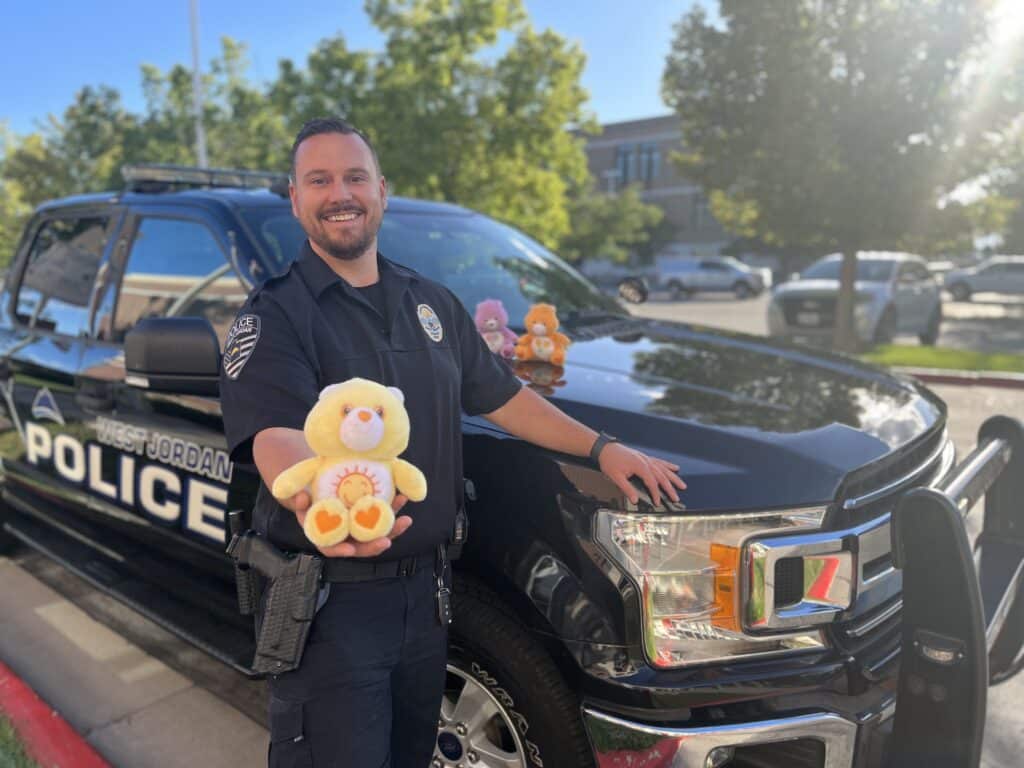 Did you know West Jordan Police Officers keep teddy bears in the back of their patrol cars?
"These bears are provided to us, all donated, to our department by the public," said Officer Zach Allen. "We hand them out to kids facing tough situations, or sometimes, just to share a positive moment with kids."
These special plushies are affectionately known as 'trauma bears' and serve as a source of comfort and solace for kids navigating challenging times.
Officer Allen emphasizes that a simple gift, like a stuffed bear, can leave a lasting mark on a child's life. "I've met adults who still have a bear like this that was given to them by an officer when they were a kid," he noted.
These stuffed animals do more than provide solace during traumatic events; they also foster positive interactions between law enforcement and the community. Officer Allen expressed, "We're not just out to get the bad guys. We're here to connect with our community. When a kid comes up to us wondering what all our gear does, handing them a bear lights up their world."
As for new donations, Officer Allen kindly requests a pause on trips to the toy store. "We are totally full. We have an entire storage closet that is filled to the brim with stuffed animals. Thank you to the donors – but at the moment we are well-stocked."
So, what can you do to make a difference? Officer Allen suggests bringing your kids to a Police Department event or introducing their children to an officer so their kids can be more comfortable.