Welcome to the West Jordan City Council.
The City of West Jordan operates under a Council-Mayor form of government with the City Council operating as the legislative body and the Mayor as Chief Executive Officer.
The City Council is a seven-member body that adopts city policy through city code and is also responsible for setting and adopting the annual city budget.
Council Members serve staggered four-year terms. Four Council Members are elected to serve over districts representing specific areas of the city; and three Council Members are elected at-large representing the entire city.
Council meetings are typically scheduled for the second and fourth Wednesday of each month. The annual calendar is posted on the city website. Work Sessions begin at 5:30 pm and the Regular meeting begins at 7:00 pm, in the Thomas Rees Justice Center Community Room, 8040 South Redwood Road. This location is temporary during the city hall remodel.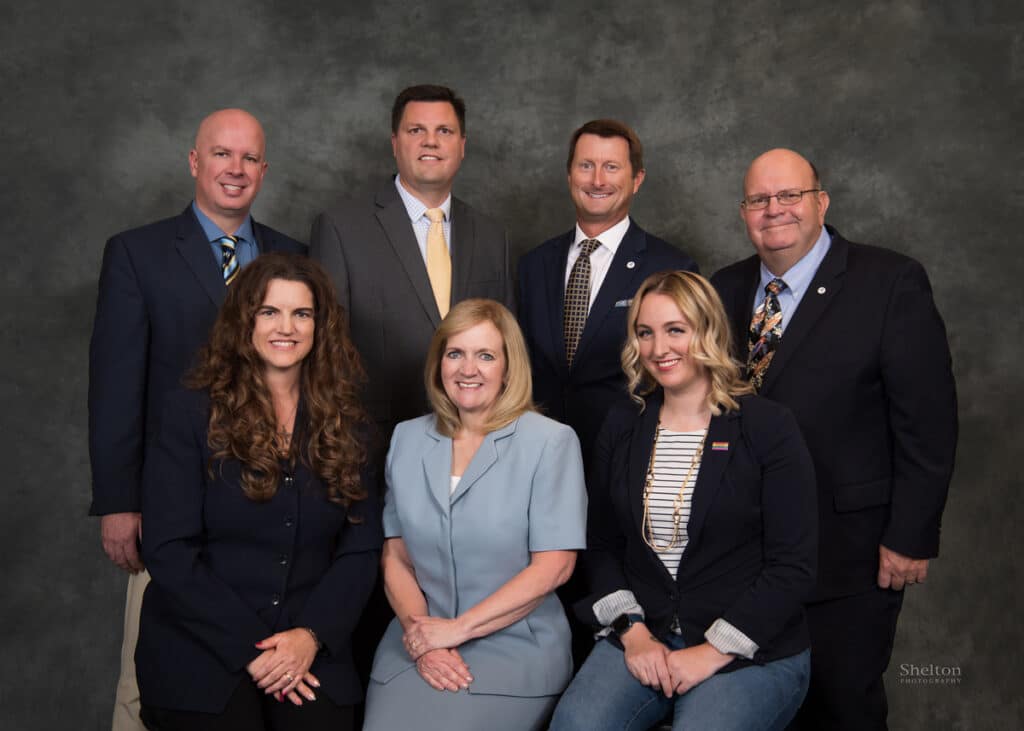 All meetings of the City Council are open to the public. The council welcomes residents and interested individuals to attend in person while respecting each participant's desire to social distance and the personal choice of masking preferences during COVID-19. Interested individuals may also fully participate via the Zoom Webinar information provided on each agenda. If you desire to watch a live-stream of the meeting, it can be viewed via the West Jordan's YouTube channel at http://bit.ly/WestJordan.
City Council Members