Current Impacts
Dominion Energy is currently working on a project to replace existing gas lines on 1300 W. Find updates for that project here. If you have questions or concerns please contact Jared Minnesota with Dominion Energy: 801-548-5842.
Project Background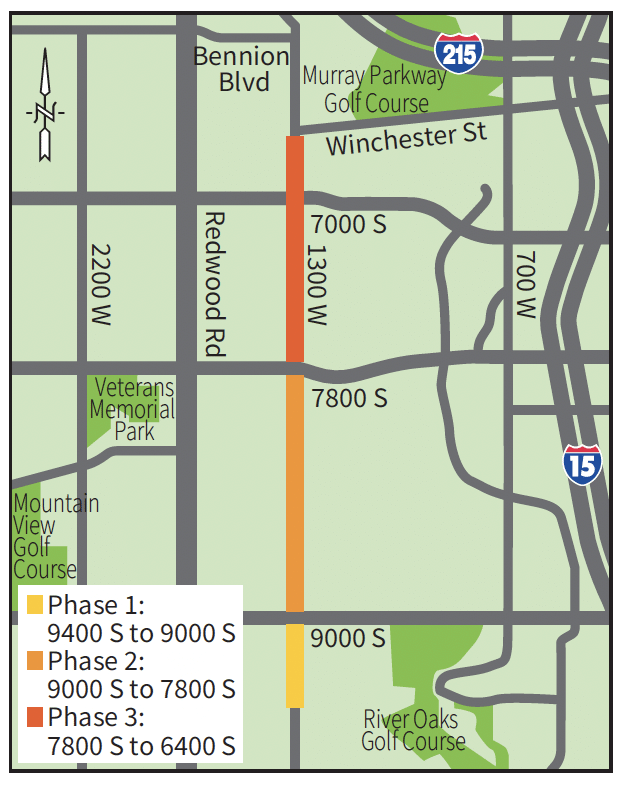 West Jordan is widening 1300 W. between Winchester St. (6400 S) and 9400 S.
Road construction is scheduled in phases to reduce impacts. (Construction schedules are subject to changes due to weather and equipment.) Phase 1 is expected to begin in Spring 2023.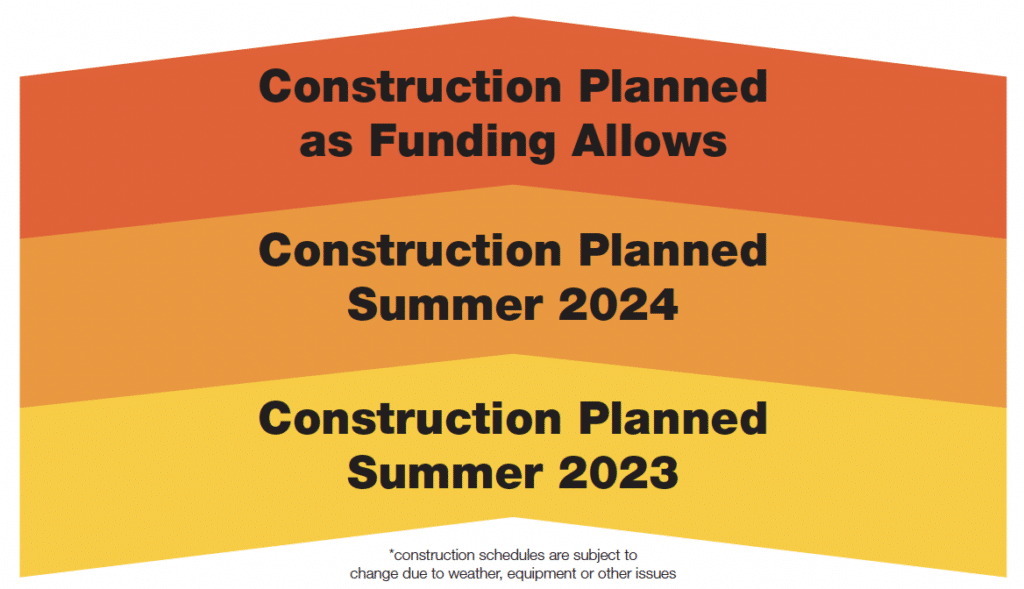 This project will create a consistent cross-section with one lane in each direction, a center turn lane where possible, bike lanes and sidewalk.
Street View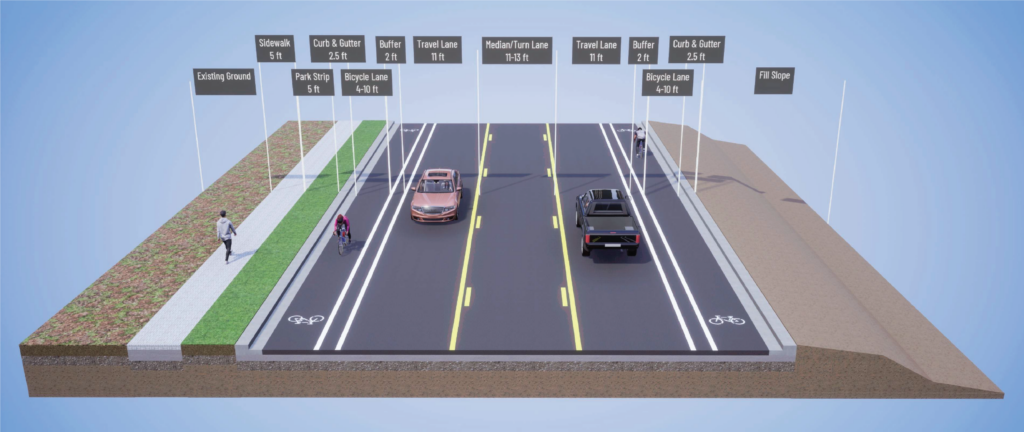 Anticipated Construction Impacts
Lane, side street or block closures
Driveway access interruptions
Short-term utility service interruptions
Open trenching and metal plates
Noice, vibration, and dust
Stay Informed
You can receive updates on this project by following the city's social media pages, calling the public engagement team: 888-556-0232 or emailing 1300WConstruction@gmail.com.
Other Projects in the Area